Best Burger Joints in the Antelope Valley
With great burgers come great responsibility, a responsibility to consistently deliver, to provide fresh ingredients, quality beef, salty fries with a nice crunch, a delicious, creamy shake and friendly service. Here are my Top 5 Burger Joints in Lancaster and Palmdale.
5. In N' Out Burger - Classic American right by the Theater
Though not an Antelope Valley original, it is a California original, and not all towns are blessed with having this classic burger joint. Providing only one style of hamburger speaks to the incredible recipe they have come up with. So next time you go to Cinemark 22, drop by and treat yourself to a tasty burger and a Neapolitan shake. Too bad we don't have a Big Kahuna Burger out here...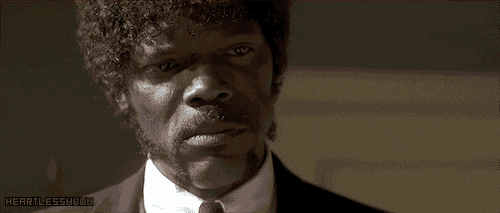 4. Dog Haus Biergarten - Dogs, Burgers and Brews
This spot is a newer face in the Antelope Valley, but one I am happy to see. Placed directly on the Entrance to the AV Mall, Dog Haus serves one of the best hamburgers I have found out here. Featuring Hawaiian sweet rolls as buns and a variety of beers to choose from, there is simply no way to have a bad meal here. Click on this Tasty Burger Below to Visit Their Website!
3. The Workz - Out with the Old, in with THE WORKZ
Another newcomer comes in at number 3. With all your standard burger favorites, this place also features delicacies like their banana split. Everything comes out fresh and juicy, and the toppings, such as the Chili Burger I recently experienced, are top notch. Click on Satisfied Allen to see their Yelp Page!
2. Irene's Burger Cafe - A Palmdale Classic
As we close in on number 1, it is appropriate the term 'Burger Cafe' should appear. This place is just delicious. The burgers are incredible, and I loved the fresh avocados. The recipes are your basic burger joint concoctions, but they execute it in a way that will keep you coming back. They also feature an outstanding breakfast menu which includes one of the best Omelettes I have ever had. Click on Happy Kel to see their Yelp page!
1. Five Guys - My Go To Burger Spot
This franchise is my personal favorite hands down. I take a Double Patty Burger Cheeseburger with everything but A1 sauce and mushrooms. In other words, loaded. This is the juiciest burger and town, and the Cajun fries are just the way I like them, loaded with flavor. More than anything, I love the variety here and the way you can order from a wide variety of toppings. I highly recommend you head over 39332 10th St West in Palmdale as soon as you can. And don't forget to get the Chocolate Cherry Shake. Click on re-assuring Samuel L. Jackson to Visit Their Website!
HONORABLE MENTIONS: KATZ n' JAMMERS, ALICE'S BURGER CAFE, M & G BURGERS, THE ORIGINAL TOMMY BURGER, THE HABIT BURGER.
#Hamburgers #Delicious #Top5Hamburgers #HamburgerJoint #ThingstodoAntelopeValley #FoodintheAntelopeValley #AntelopeValley #BestFoodsList #BestFoodPalmdale #BestFoodLancaster #LAncasterCA #PalmdaleCA #LancasterCA #Burgers #Burger #DeliciousBurger #WheretoEatintheAntelopeValley #LancasterFood